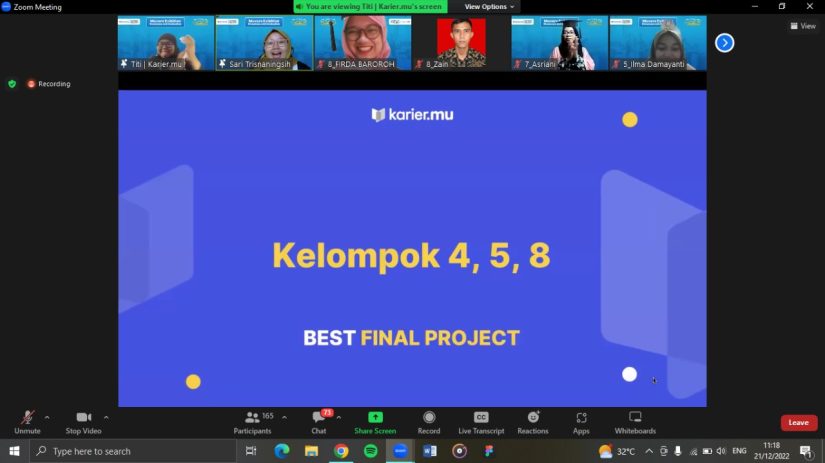 It was amidst the chaos of community service when a friend of mine suddenly texted me, "Let's join Studi Independen!" It did not take long for me to say yes. On the last day of registration, I was clueless. I had no idea which company or position would be best for me. After hours of frustration, I finally chose four companies. In short, I got accepted by Sekolah.mu. The name of their program is 21st-Century Digital Educator. Honestly, I do not really remember why I chose this program, but I believe that I was intrigued by the program's name. It was fascinating.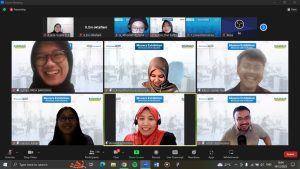 From what I understand, there were going to be around two hundred students participating in this programme. The students were divided into nine groups, and each of us had four months to complete ten modules. Through the course of this procedure, I gained a wealth of knowledge concerning education. The learning sessions were held both synchronously and asynchronously. Their synchronous sessions were always entertaining! It was challenging yet fun when we were required to discuss a topic and create presentation slides in 15 minutes!
We started our capstone project back in October. We were obliged to make a programme on Learning Management System owned by Karier.mu. The name of our programme is "Teacherpreneur: Start, Run, and Grow Your Business!". On December 19th, 2022, I presented our programme to the judges and other students with my groupmate. It really was a once-in-a-lifetime opportunity. Our programme was named one of the top three final projects two days later at the closing ceremony! We were thrilled! I was most recently taken aback by the fact that I had been nominated for 19 Best Muvers. Technically, the facilitators of each group chose several best students in their groups to be nominated. That really took me by surprise!
Written by: Firda Umiyatun Baroroh, English Studies Programme, 2019
Proofread by: Adiba Qonita Zahroh, S.S., M.Litt.