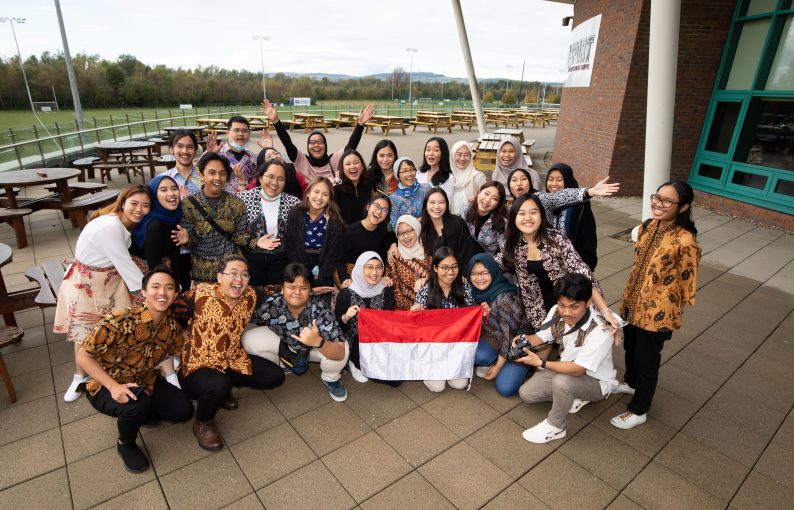 What is IISMA?
Indonesian International Student Mobility Awards (IISMA) is a scholarship scheme by the Government of the Republic of Indonesia to fund Indonesian students for mobility programs at top universities and reputable industries overseas. IISMA covers two paths for both undergraduate and vocational students. With IISMA, they could spend one semester at prominent partner institutions. For undergraduate path, this program equips the students with the skills required for the future workforce, namely: sense-making, social intelligence, novel & adaptive thinking, cross-cultural competency, computational thinking, new-media literacy, transdisciplinarity, design mindset, cognitive load management, and virtual collaboration. For vocational students, this program offers learning in collaboration with industry where they will undertake practical assignments to enhance their skills. Overall, IISMA will expose Indonesian students to international academic and cultural diversity. The scheme is centrally managed by the Ministry of Education, Culture, Research, and Technology (MoECRT).
List of Host Universities and Courses offered here.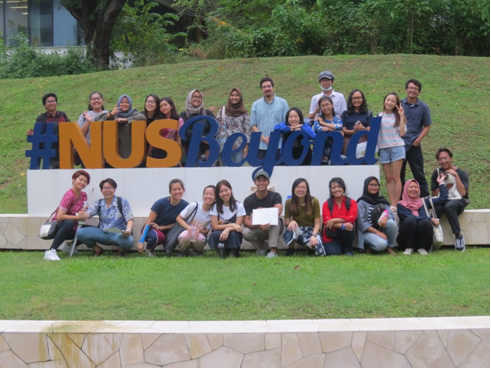 Eligibility
Enrolled as an active/registered Indonesian student of UGM during application and during the program.
WNI (Indonesian) and currently residing in Indonesia, and not having dual citizenship.
4th and 6th semester student at the time of the application.
Maximum 23 years of age on July 1, 2022.
Have never taken study leave (cuti) at UGM during your undergraduate program.
Never participated in a physical international exposure mobility/exchange program
Have an adequate English proficiency with a minimum score of: iBT ≧ 80, IELTS Score ≧6.0, or Duolingo ≧ 100
Have a minimum cumulative Grade Point Average (GPA) of 3.00/4.00 proven by the latest academic transcript.
Recommended by your Home Faculty (Dean/Vice Dean of Academic Affairs/other relevant authorities at Faculty).
Must process credit recognition obtained from host university to home university upon completion of the program.
Not currently receiving and/or in process of applying for other fundings/scholarships from the Ministry of Education, Culture, Research and Technology (MoECRT) RI that prohibit you from receiving IISMA Scholarship during the program. Notes for Bidikmisi and KIP students, you must provide letter of statement willing to discontinue the Bidikmisi and KIP scholarship during IISMA program.
Not currently participating in other Kampus Merdeka programs at the same time as IISMA 2022.
Have not participated in more than one (1) Kampus Merdeka Program prior to the IISMA 2022.
Have never violated the rules, norms, and/or laws applied in Indonesia.
Willing to follow all the regulations which have been set by UGM and the Ministry of Education, Culture, Research and Technology (MoECRT) RI.
Scholarship Coverage
For the Odd Semester Academic Year 2022/2023, IISMA will fund Indonesian students to do their international academic mobility to overseas universities. The scholarship covers*:
Economic Airfare.
Accommodation.
Health Insurance.
Registration fee/Program fee/Tuition fee.
Living allowance.
Visa.
Quarantine & PCR Test.
*Coverage will be adjusted accordingly by the Ministry of Education, Culture, Research and Technology (Kemdikbudristek)
Required Documents
Recommendation letter signed by Head of International Office on behalf of Vice Rector of Academic Affairs.
English proficiency certificate (IELTS/TOEFL-iBT/Duolingo).
Academic transcript (in English).
Declaration of Non-Enrollment in A Physical/Non-Online International Student Mobility/Exchange Program.
Declaration of Clearance from Narcotic, Psychotropic, or other addictive substance.
Declaration of Non-Involvement in Sexual Violence.